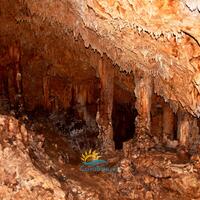 Cave of Skalia (St. John's Cave)
The Cavern on the Ladder is rich in stalactites and stalagmites, in strange formations and is relatively steep. It is an ideal choice for cavernology lovers who are looking for strong emotions.
It is right next to the huge rock, where the most daring climbs are made.